学校情報・東京校(英語)
ESP College of Entertainment Tokyo
To you who take the first step into the entertainment business,
We have prepared a place for learning at ESP.
Merits of Learning at ESP
Instructors with abundant on-site experience
The instructors at ESP College are all professionals who are active on the front lines of the entertainment. We aim to become a professional with the know-how that ESP GAKUEN has cultivated over 30 years of history and lessons by instructors.
Priority to Field
Students will acquire the ability to be ready for action in the field where professionals are active, such as holding music events sponsored by ESP GAKUEN and students participating in large-scale festivals all over Japan as production staff.
Newest equipment environment
All facilities and equipment, including the venue and recording studio in the college, are state-of-the-art professional specifications. You can study efficiently in a fulfilling environment.
Department / Course

Music Department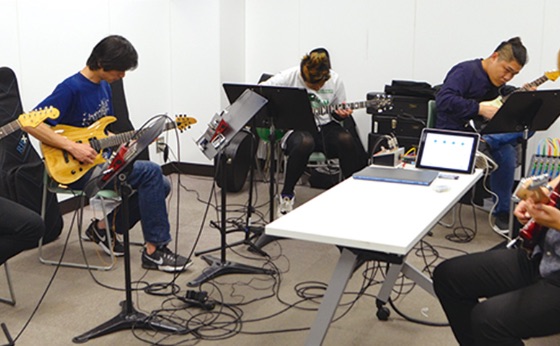 Small class
Practical skills classes are provided by a small group of 10 or less.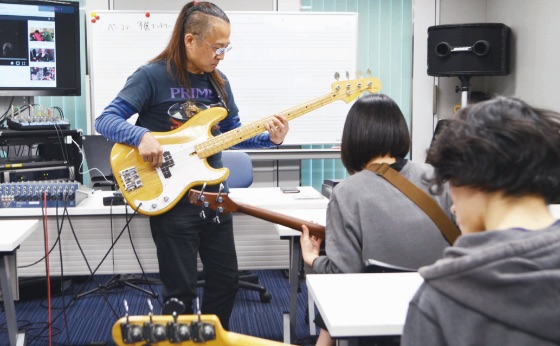 Classes by level
We will check the level before enrollment and organize classes according to each level. If you have any questions or concerns in class, you can ask questions and consult immediately.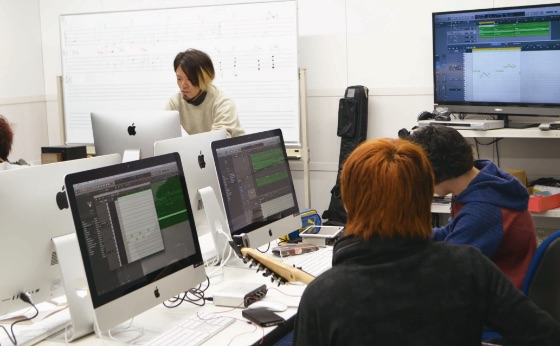 Select curriculum
Two subjects a week, you can specialize in learning the genres and techniques that the ESP College instructors are good at.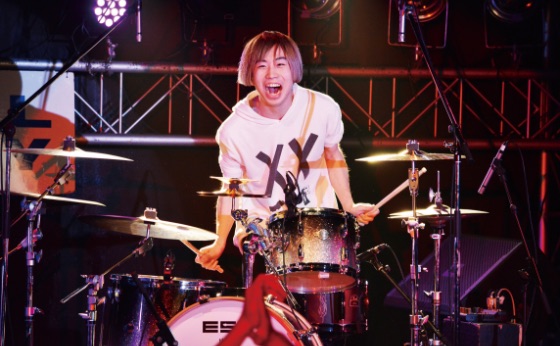 Full with LIVE & EVENT
Various on-campus contests, auditions limited to ESP students that are not open to the public, etc. are held.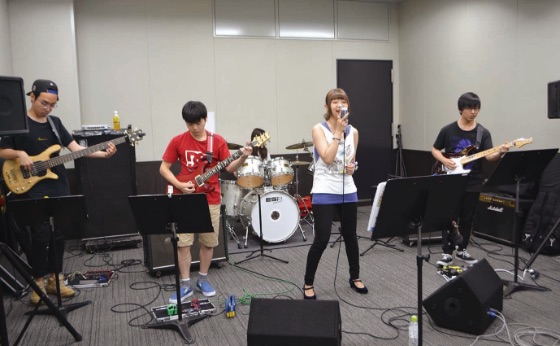 Support to band activities
If you are a current student, regardless of the department or course, you can receive advice on songwriting and arrangement, live and recording points, activity methods, etc. for each band or unit at irregular class.
Major list
Theatre Department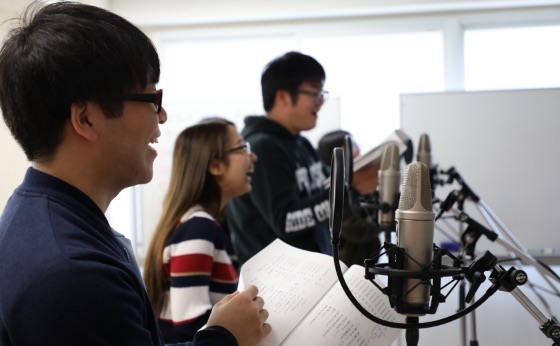 Small class
Since it is a small group of about 10 people, it is a feature that each person can learn carefully.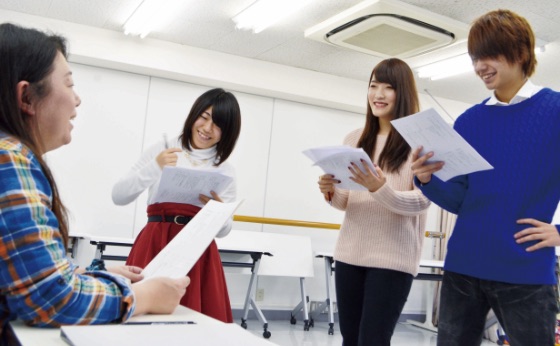 Select curriculum
Each student has different points to learn. You can receive guidance that suits your personality from the basics.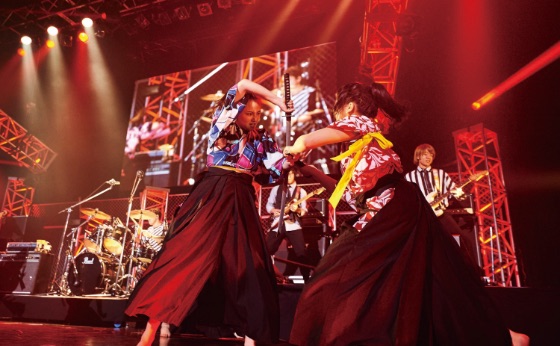 Gain experience at the event
We will accumulate experience and acquire abilities at events held in the venue where professional lighting and sound are permanently installed.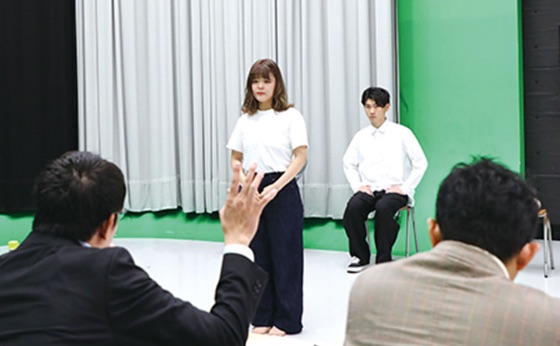 Prepare for Audition
In order to receive various auditions for debut,
we will do self-promotion and profile correction.
Please use it for on-campus limited auditions.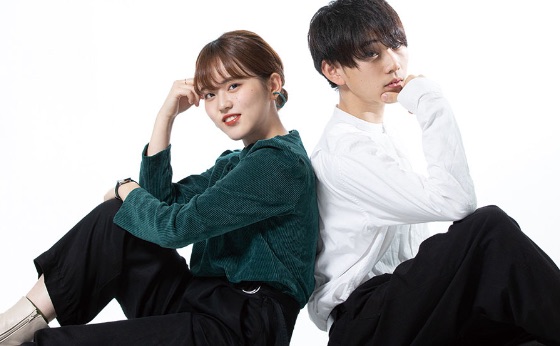 Taken by a professional photographer
Professional photographers will take attractive photos that will catch the attention of the audition judges.
Major list
Concert Event Department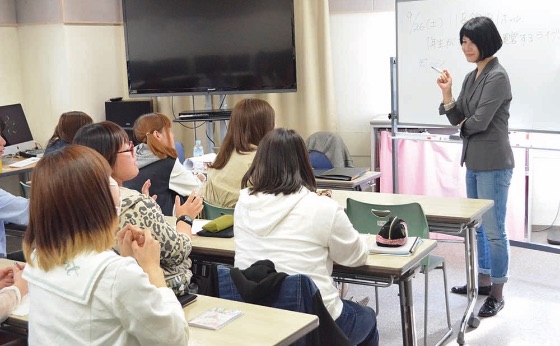 Field-specific basic course
By jumping over the course and deepening a wide range of knowledge, you will acquire the knowledge of various fields required as a staff in the music and entertainment industry.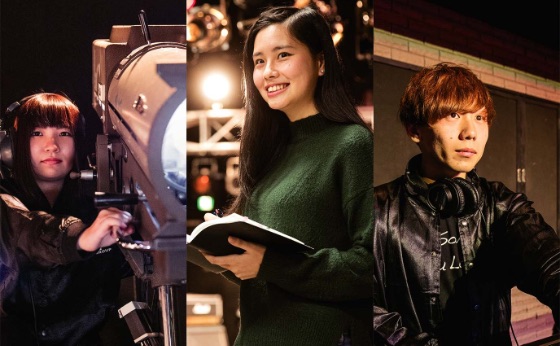 Major selection system
In the Music Entertainment Business Course and the Sound Technician Course, you can choose your major after enrolling and learning knowledge in various fields.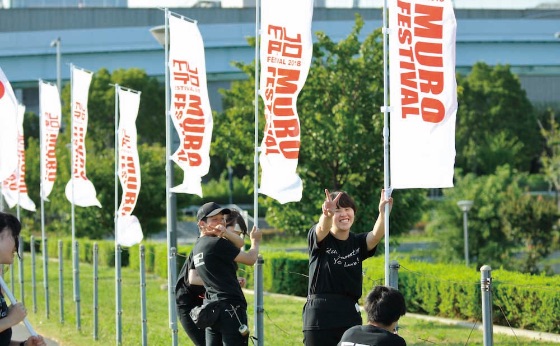 Industry-academia collaboration
You can experience the field with a professional indoors and outdoors.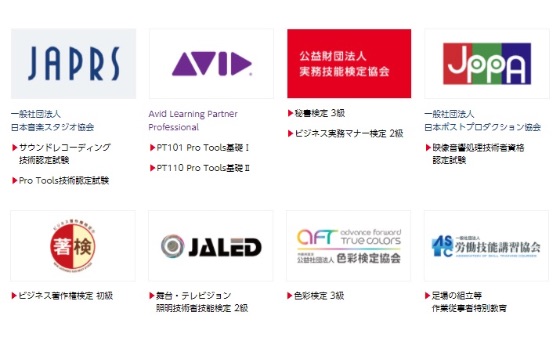 Abundant qualifications that can be obtained
We support the acquisition of qualifications that are useful when getting a job from the music industry to a general company.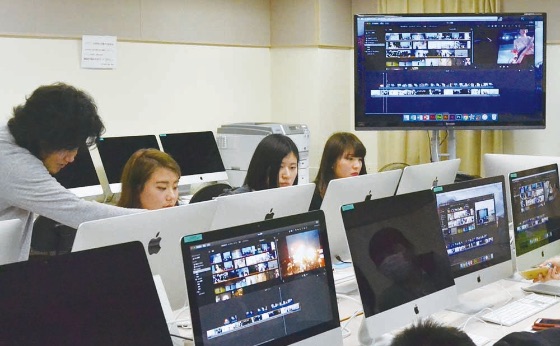 Free classroom rental after school
You have a lot of time to use the equipment, and you can learn how to use it efficiently.
Major list
Piano Maintenance Department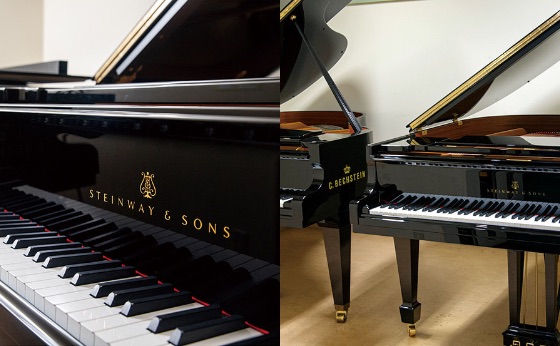 Equipped with a training booth
Equipped with a booth for tuning training for each student. You can tune on a different piano every day.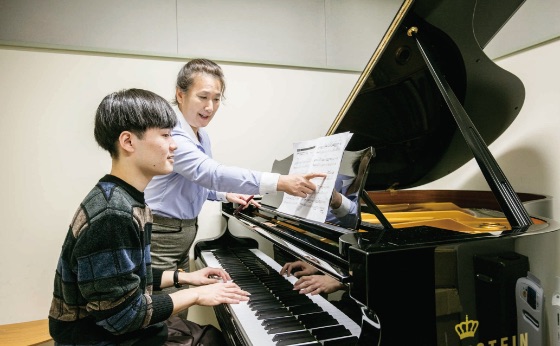 There is also a performance lesson
We offer a lesson on the performance using the pianos of the world's three major manufacturers.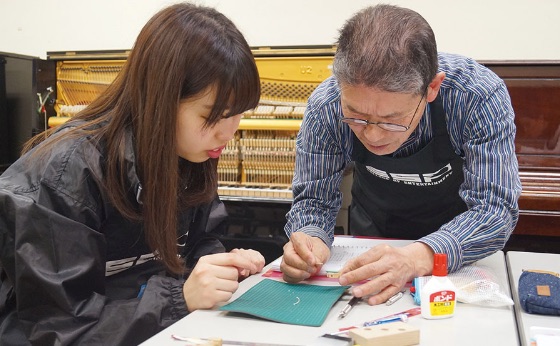 Prepare Qualification Exam
We will practice practically with the string kit used in the piano tuning technician test.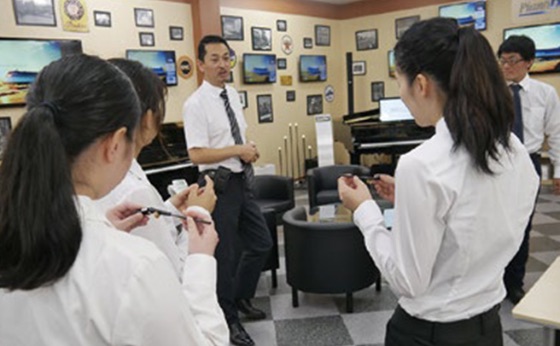 Abundant events that lead to the industry
You can observe the on-site work at popular companies and factories.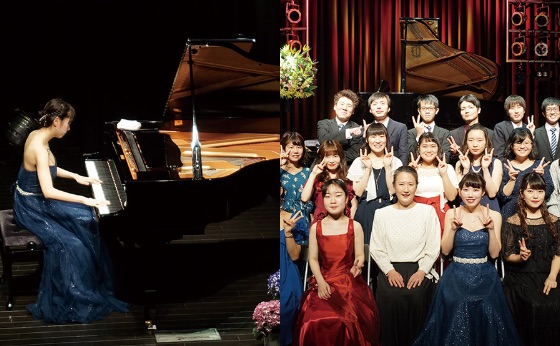 Many events
We provide a place to express your passion for musical instruments such as tuner contests and piano concerts.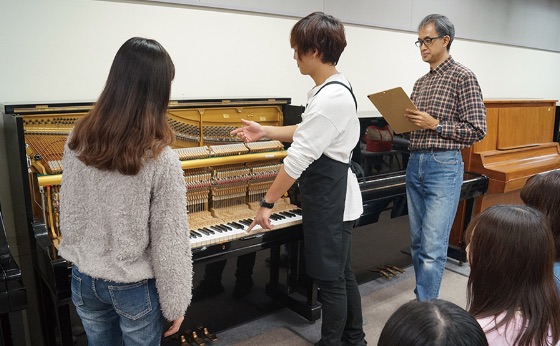 Non-degree Tertiary Higher Diploma of Musical Instrument Tecnician
We have established the non-degree tertiary higher diploma of musical instrument technician for those who are aiming for further studying.
Major list
Wind Instrument Department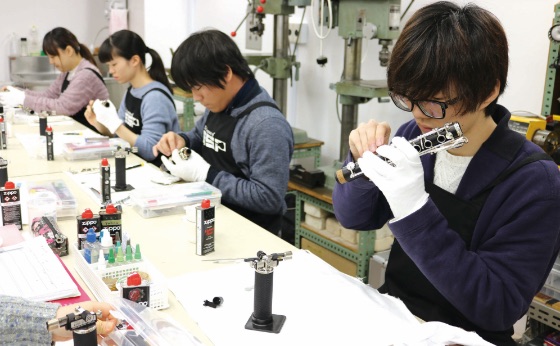 Training rooms available
With ample work space, various musical instruments, and machine tools, it is an environment where you can immerse yourself in repair work.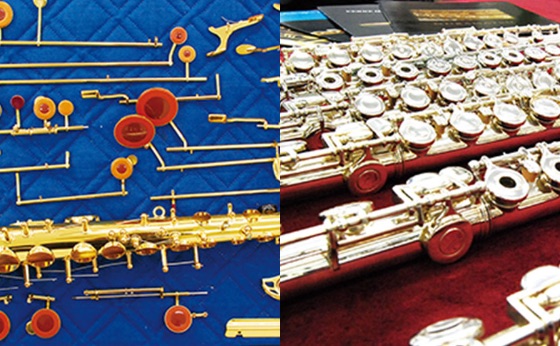 More than 500 musical instruments for training
You can acquire applied skills by using various musical instruments such as woodwind instruments, brass instruments, and percussion instruments.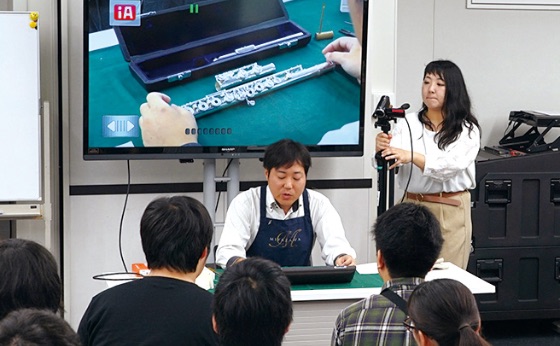 More than 500 musical instruments for training
You can acquire applied skills by using various musical instruments such as woodwind instruments, brass instruments, and percussion instruments.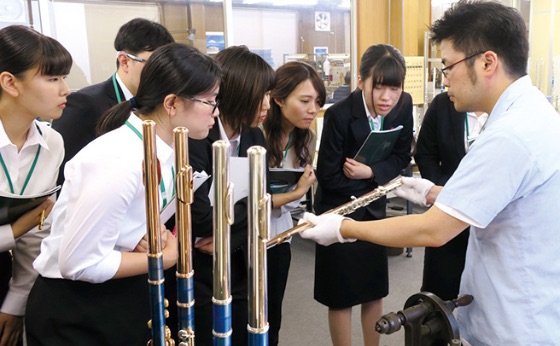 Corporate seminar
Many musical instrument-related company seminars are held on campus, and you can hear the voices of professional technicians in the field.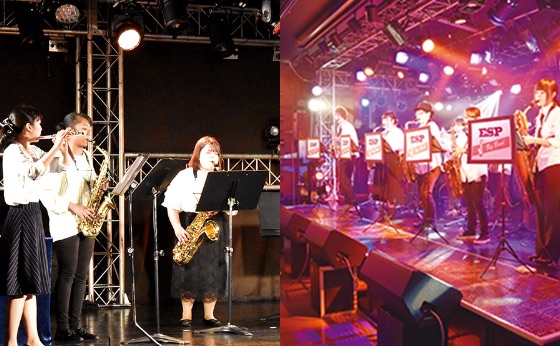 Many events are held
We provide a place to express your passion for musical instruments such as wind instrument contests and wind instrument concerts.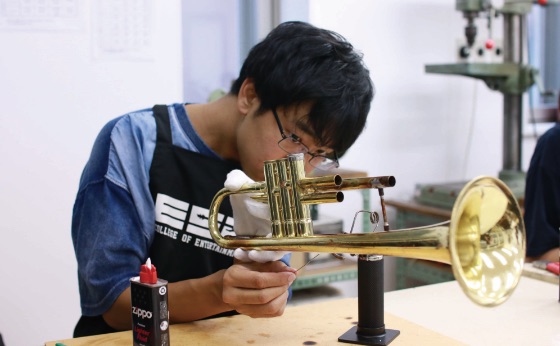 Non-degree Tertiary Higher Diploma of Guitar Craft
We have established the Non-degree Tertiary Higher Diploma of Guitar Craft for those who are aiming for further studying.
Major list
Guitar Craft Department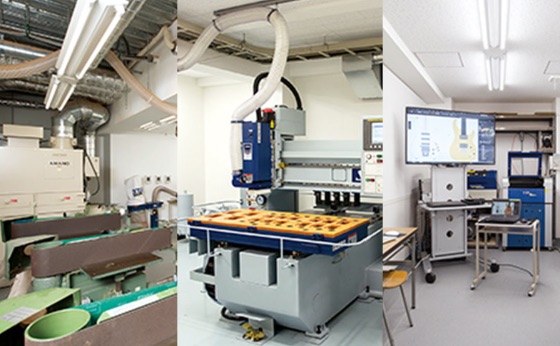 Face the instrument in the best environment
In addition to woodworking machines and painting equipment, you can learn how to make a guitar with the world's highest-level equipment equipped with a CNC router and laser processing machine.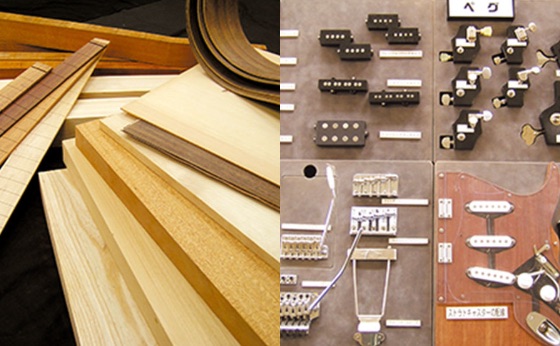 Supplied materials necessary for craft
ESP Co., Ltd. will provide unlimited timber and parts required for class production. We also distribute all the materials for making amplifiers and effectors.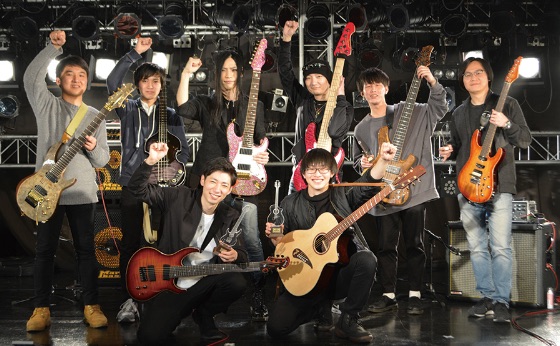 Strong connection with the industry
With a strong network that has been leading the musical instrument industry for many years, we support classes and job hunting.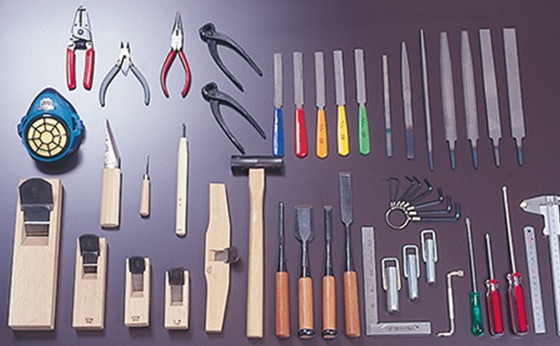 Providing professional tools
We will carefully select and distribute tools that can be used even after graduation according to each course.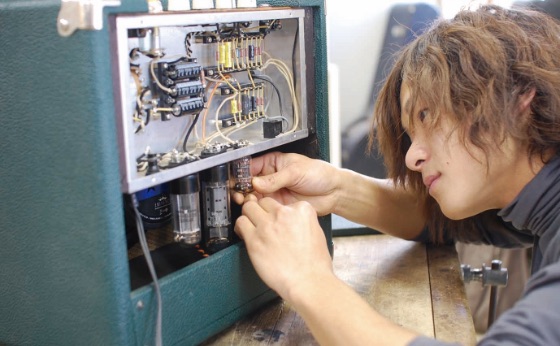 Curriculum to acquire immediate fighting power
A curriculum aimed at developing human resources who can be ready to work in the workplace such as manufacturing, repair, and sales.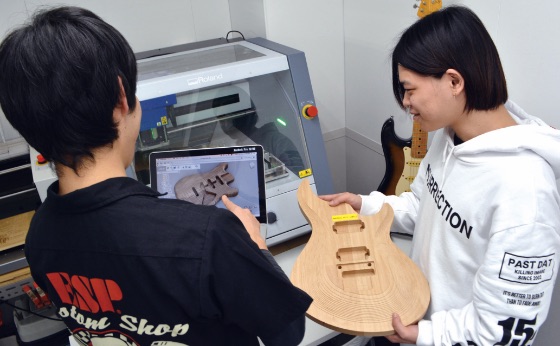 Homeroom system that responds in detail
Homeroom teachers and deputy homeroom teachers will support production and job hunting according to the goals of each student.
Major list
Timetable (example)
At ESP Tokyo regular classes from Monday to Friday are divided into morning classes and afternoon classes.
You can take classes that suit your life.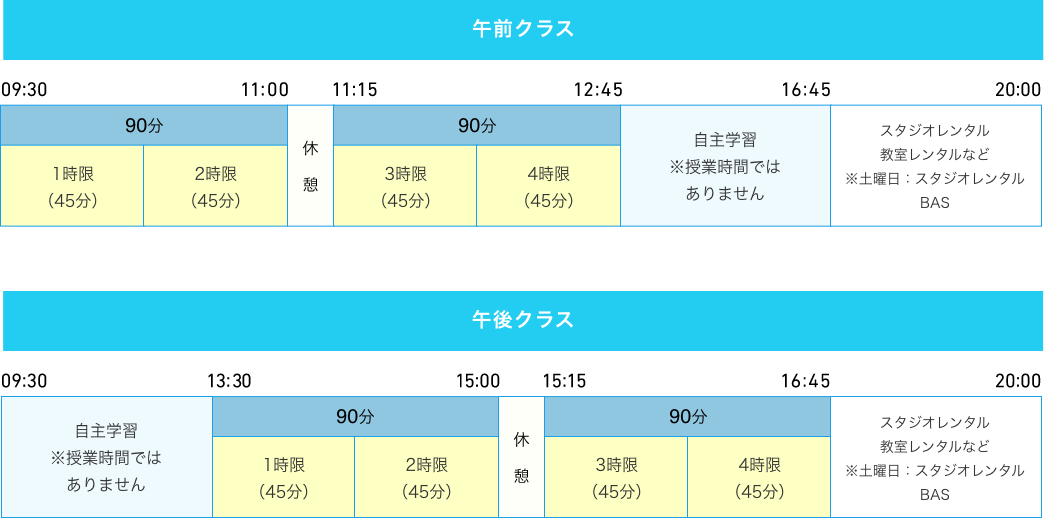 Interview with international students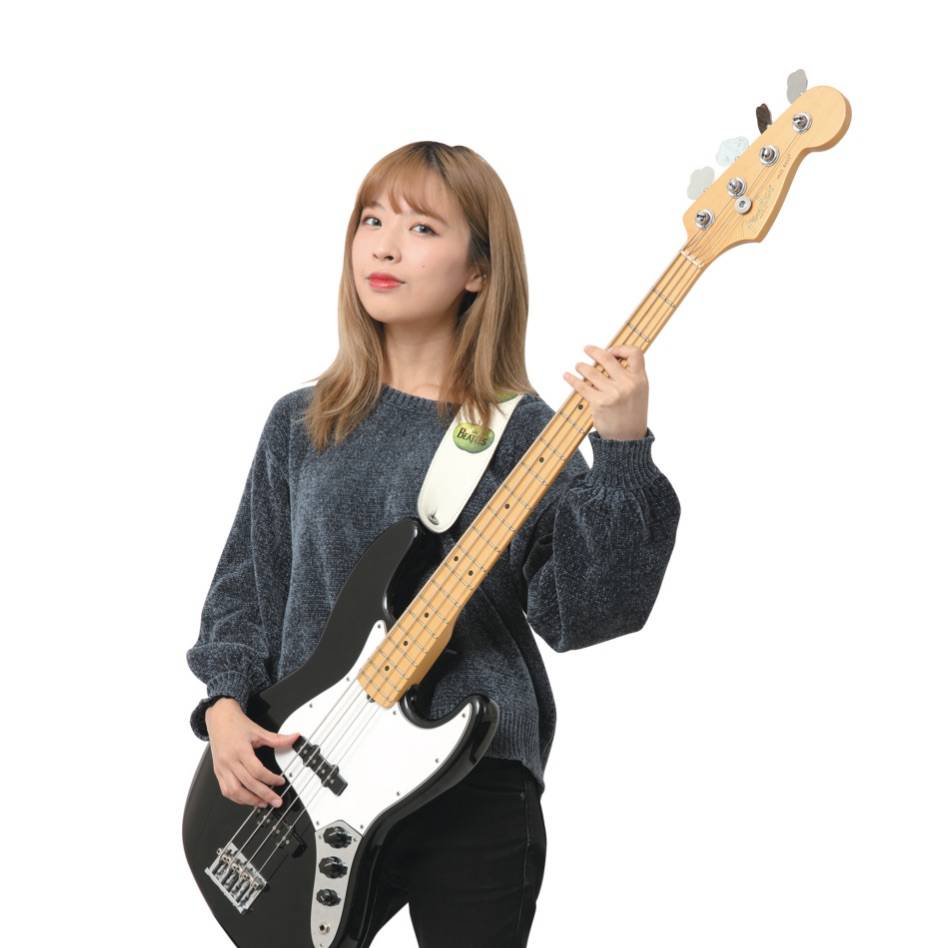 CHO HWAYOUNG
 From Korea
Graduated from Bass Course in 2019
My major was bass at ESP Tokyo, and after graduation, 62 credits were evaluated for Senzoku Gakuen College of Music. Because of the relevance of subjects such as music theory and ensembles.
Two years at ESP GAKUEN, such as school festivals and final contests with friends and teachers, are full of really fun memories. I also worked in a band with my friends I met at BAS (Band Artist Station), and this career often leads to great opportunities for me. It is recommended that you also meet a lot of good friends during your school years and experience the music yourself. When you enter ESP GAKUEN, I think you would meet real music.
ZHANG KAIPENG
 From China
Graduated from Piano Tuning Course in 2021
I used to think if I study piano tuning, Japan is the best place for me. Because, Japan has world-class piano makers such as Yamaha and Kawai. So I came to study in Japan.
ESP GAKUEN is very friendly with foreign students. I was able to understand lessons well even I had no experience about piano tuning. Also I was able to have fun with Japanese classmates during piano company tours. All these cozy environment made me to focus on studying, so I was able to get a job offer from Yamaha Piano before my graduation.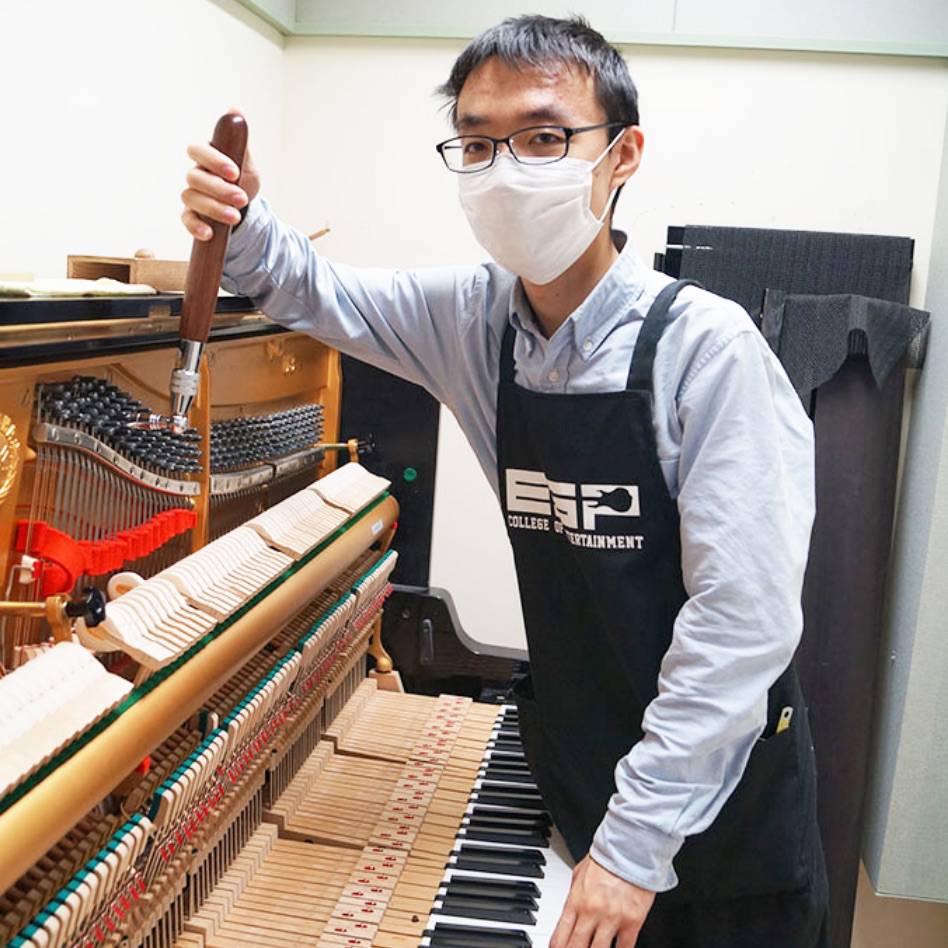 We hold open campus every month monthly.
Please experience the atmosphere of ESP and actual classes!
Access
3-chōme-3-19 Takadanobaba, Shinjuku-ku, Tokyo 169-0075